Mold spores occur in the indoor and outdoor environments. Mold spores may enter your house from the outside through open doorways, windows, and heating, ventilation, and air conditioning systems with outdoor air intakes. Spores in the air outside also attach themselves to people and animals, making clothing, shoes, bags, and pets convenient vehicles for carrying mold indoors. When mold spores drop on places where there is excessive moisture, such as where leakage may have occurred in roofs, pipes, walls, plant pots, or where there has been flooding, they will grow. Many building materials provide suitable nutrients that encourage mold to grow. Wet cellulose materials, including paper and paper products, cardboard, ceiling tiles, wood, and wood products, are particularly conducive for the growth of some molds. Other materials such as dust, paints, wallpaper, insulation materials, drywall, carpet, fabric, and upholstery, commonly support mold growth.
How do you know if you have a mold problem?
Large mold infestations can usually be seen or smelled. If mold is growing in your home or business, Pure Air Environmental can help with Indoor Air Quality samples analyzed by a local lab for immediate results! Contact us to learn more about our testing and treatment protocols so we can get your home or business running safely and smoothly with healthy pure air.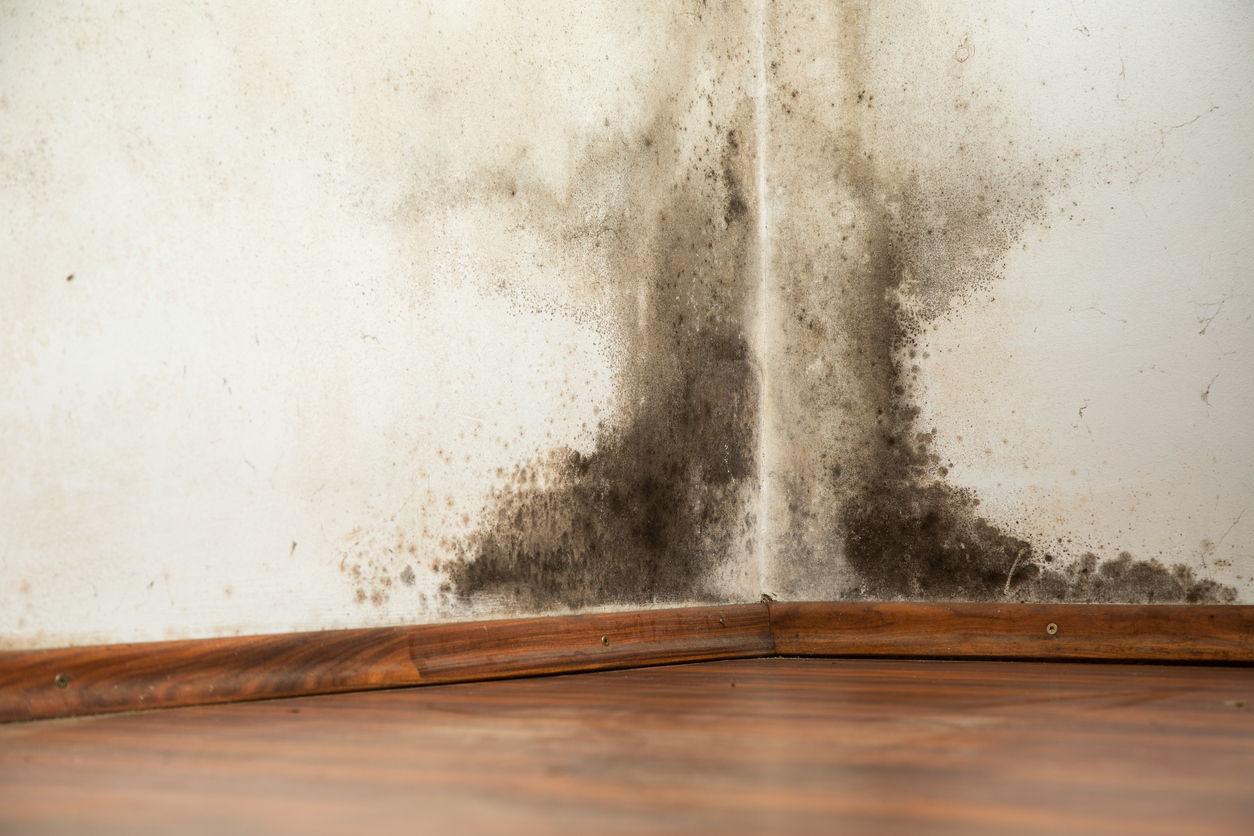 What Our Customers Say
"Pure Air Group is amazing! They did a fantastic job at getting our basement to have clean air and mold remediation! They were so friendly and wonderful to work with! We are recommending them to all our friends and family with basements!"
"We had a great experience with Pure Air Environmental. They didn't just "get rid of" the mold in our crawl-space, but came up with multiple solutions to assure that it doesn't come back. Their follow-up care to the initial mold remediation was most impressive. We added on the Puradigm system to improve our air quality which has eliminated my husband's asthma, my 4 month long cough and that pesky mildew smell. Jon, Karen and their crew were conscientious, on time, neat, friendly and worked as a team to resolve our issues."
"Pure Air is the best! They are my go-to mold company for my clients. They explain things well and are great with clients. Dependable, clean, and professional."
"After home inspection, we needed to deal with a small amount of mold in the attic and crawl space. Jake was polite and courteous upon arrival and throughout the process. He explained the work that would be done and completed it quickly and efficiently. He was an absolute pleasure to work with. Price paid was far more reasonable than other quotes. Highly recommend!"
"After months of feeling sick in my dorm room, I decided to have it tested for mold. After Pure Air ran tests, they found an astronomically high amount of mold. They then put a Puradigm system in my dorm and shortly after, I saw a dramatic increase in my daily health and energy levels. I felt so much better and their next mold test showed around a 98% decrease in mold levels. I was very impressed and pleased with their services."